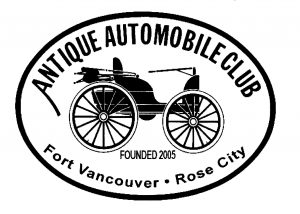 Welcome to Portland Vancouver Area Region of AACA.
We meet every month on the first Wednesday of the month. If you have interested in cars over 25 years old your welcome to come to one of our meetings,
We are now meeting in person following the Governor's lates guidelines, masks for those not vaccinated.
Everyone is welcome. see our tour page for the latest updates. Currently no local tours scheduled remainder of the year.
We typically have a 1/2 day to full day driving tours every month to one of the area many local attractions.
Nationally, the AACA hold 8 Tours usually 5 days each across the USA, and 8 Nationals, (Car Shows) where cars are judged to AACA standards with multiple awards in each class; Junior, Senior and Grand National with multiple Awards of 1st, 2nd and 3rd place in each class. Additional classes for Historic Preservation of Unrestored Vehicles and driver participation classes are available too. Typical these National events offer optional local tours or coach trips to many area attractions the two days before the show: from Museums, Private Car collections, Rustic country side roads and tours, meals, ice cream socials and the list go on. I typicality spend 3 or 4 days at National Meet. Here a link to the current activities.
https://www.aaca.org/Calendar/aaca_calendar.html
President
Dave Newland (2021)
Former presidents
John Simerly (2020)
Frank Hurley (2019)
John Simmerly (2018)
Steve smith (2017)
Joseph Block (2016)
Vice president Bruce Deford
Secretary/Treasurer Frank Marini
Webmaster Frank Marini
Contact: [email protected]
Assistant Webmaster, Joseph Block
Contact; [email protected]